In Gyeongju you can´t miss the magnificent past of Korea
Early we drive from Suwon towards the south, almost across the country. In pouring rain, we reach the Gyeongju region four hours later. (Zum deutschen Blogbeitrag) Before we drive to the hotel, we visit two of the most important Buddhist temples. One of them is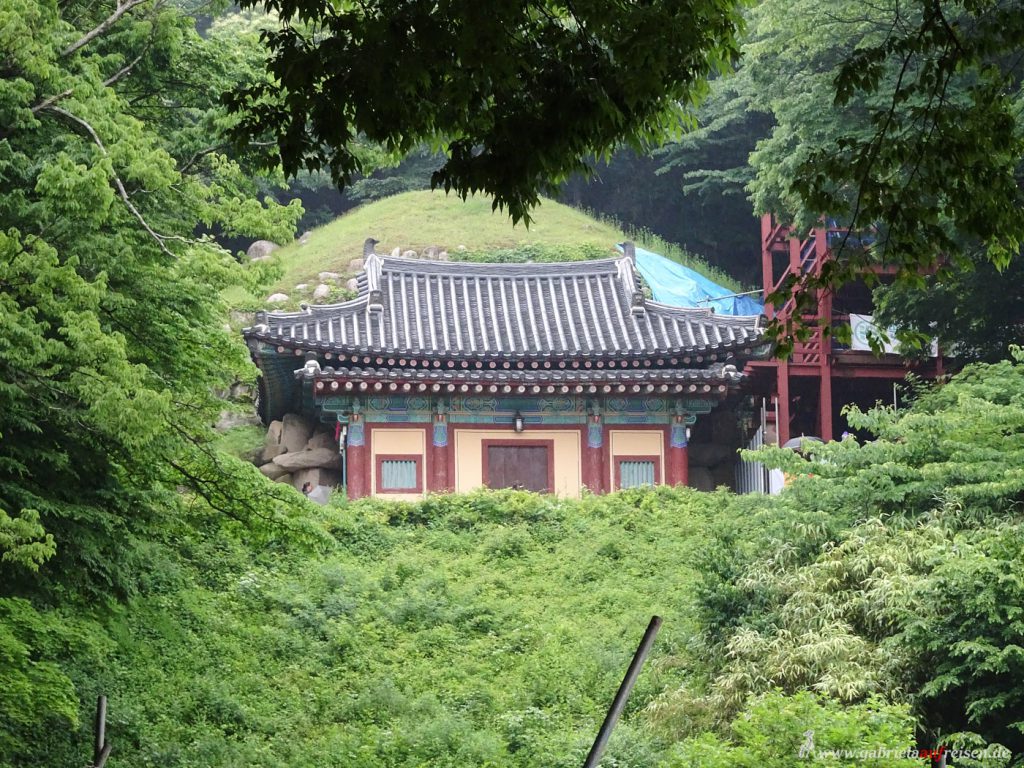 The Seokuram Grotto
As it should be for a grotto, it is located on and in a mountain. Our bus driver, Mr. Li masters the serpentines in 20-minutes. Then it's our turn. Armed with umbrellas and rain jackets, we walk on the well-maintained path along the mountainside. It is wide and flat, also suitable for strollers and wheelchairs. A bit up and down, after about 15 minutes we see the grotto above the path. 63 steps are still to climb, before we stand in front of the entrance. Inside is an anteroom and visitors can admire a 3 m high, granite Buddha statue in a dome vault. The vault, but especially the statue, are still preserved in the original and are about 1300 years old. This work of the people of that time is admirable, especially since this statue, which weighs many tons, had to be brought up the whole mountain. The stone is not from this area.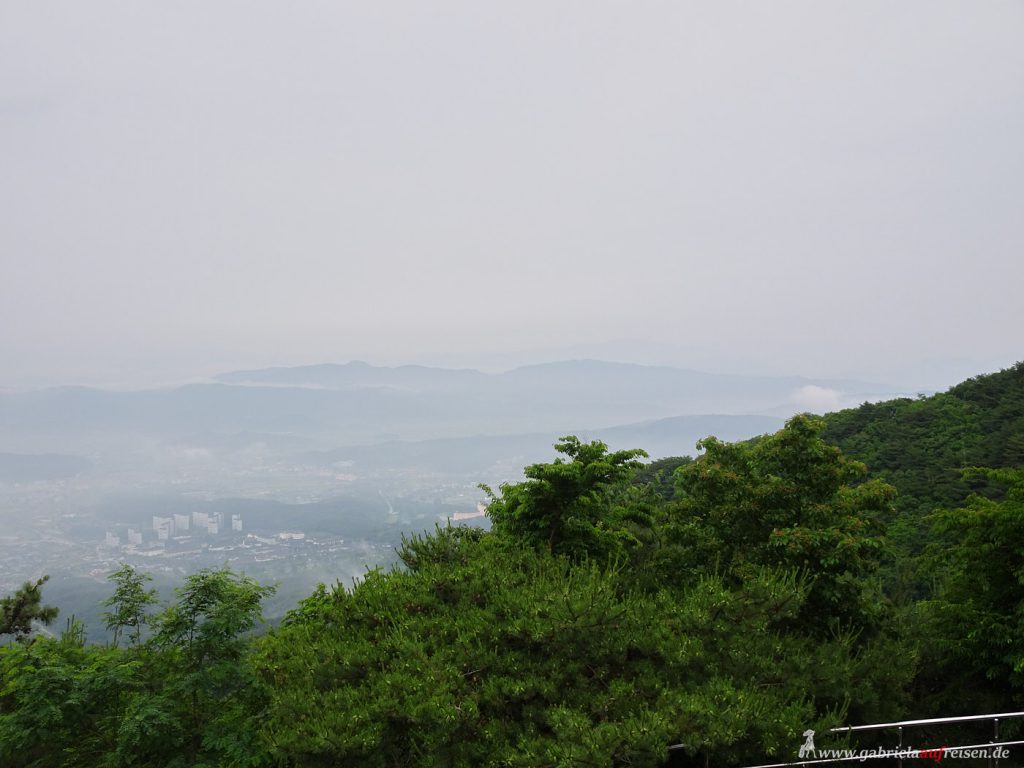 If it weren't so misty because of the rain, you could see from here over the many densely overgrown green hills to the sea and maybe as far as Japan. I see a rather mystical landscape tha treminds me a bit of the traditional Chinese paintings.
Now we walk back down the mountain and drive to the Buddhist
Bulguksa Monastery
That was built in the 6th century. Unfortunately, only the two stone pagodas are preserved in the original. But everything has been rebuilt faithfully and there is even a real monastery here, which is of course not accessible to visitors.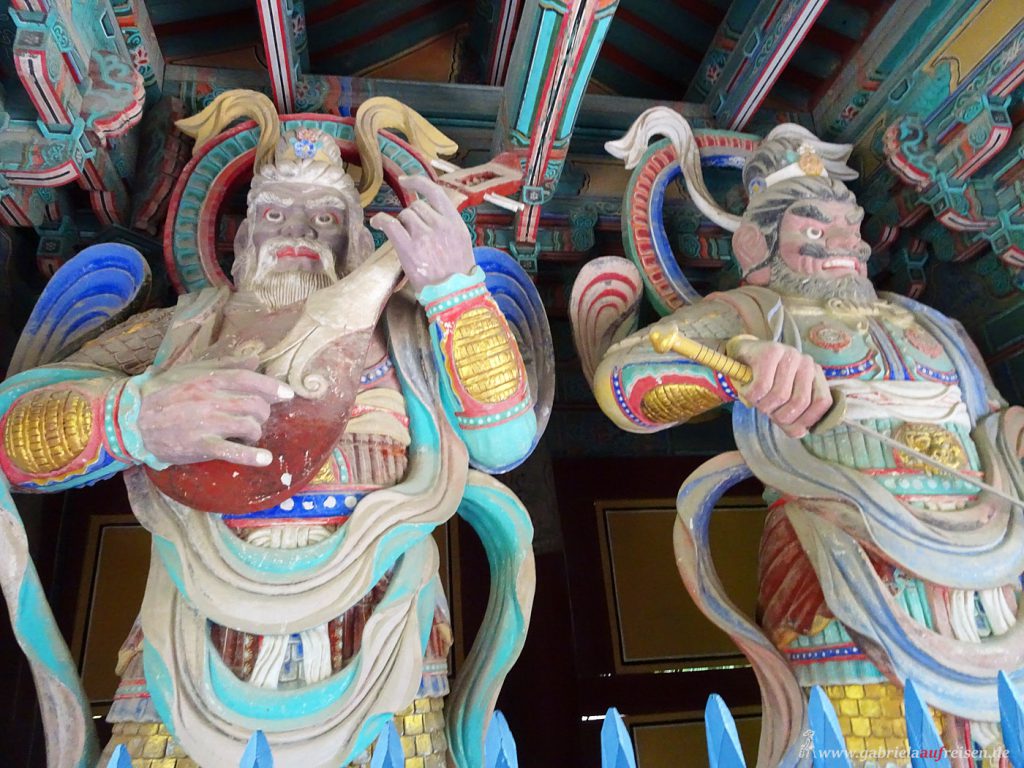 The complex comprises several halls in a magnificent garden. In most cases, these are Bodhisattva Statues, but also a golden Buddha statue is in the magnificent, wooden main temple, which is colorful and decorated with many carvings.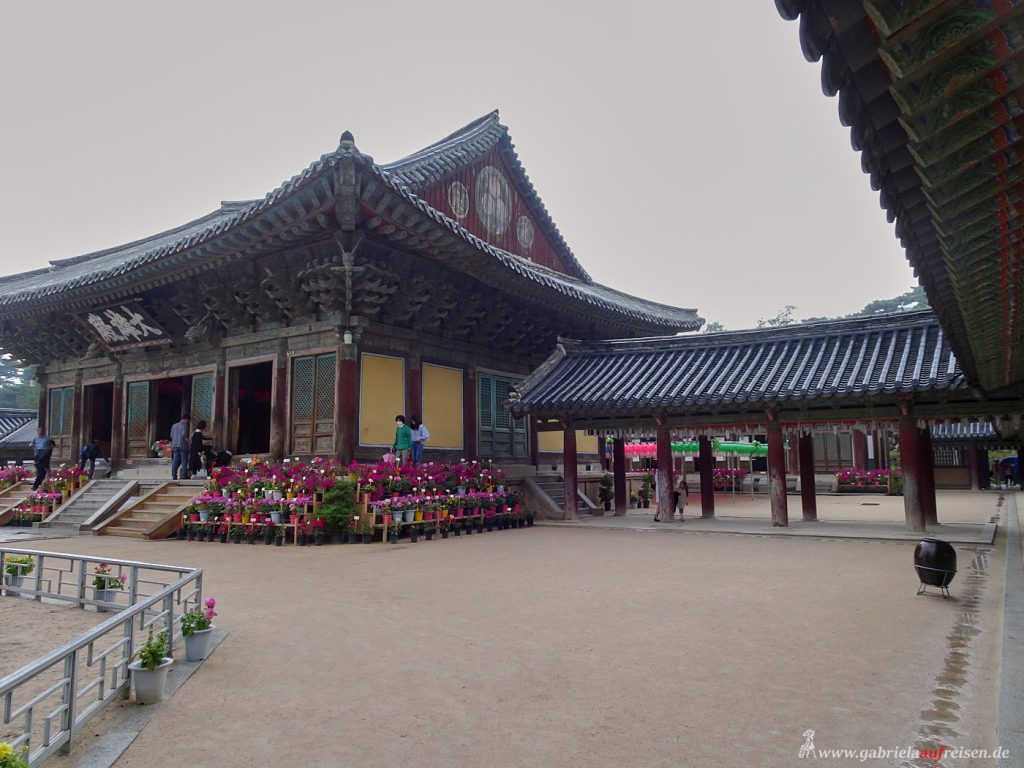 Totally wet from the heavy rain we drive to the hotel and look forward to another day in Gyeongju.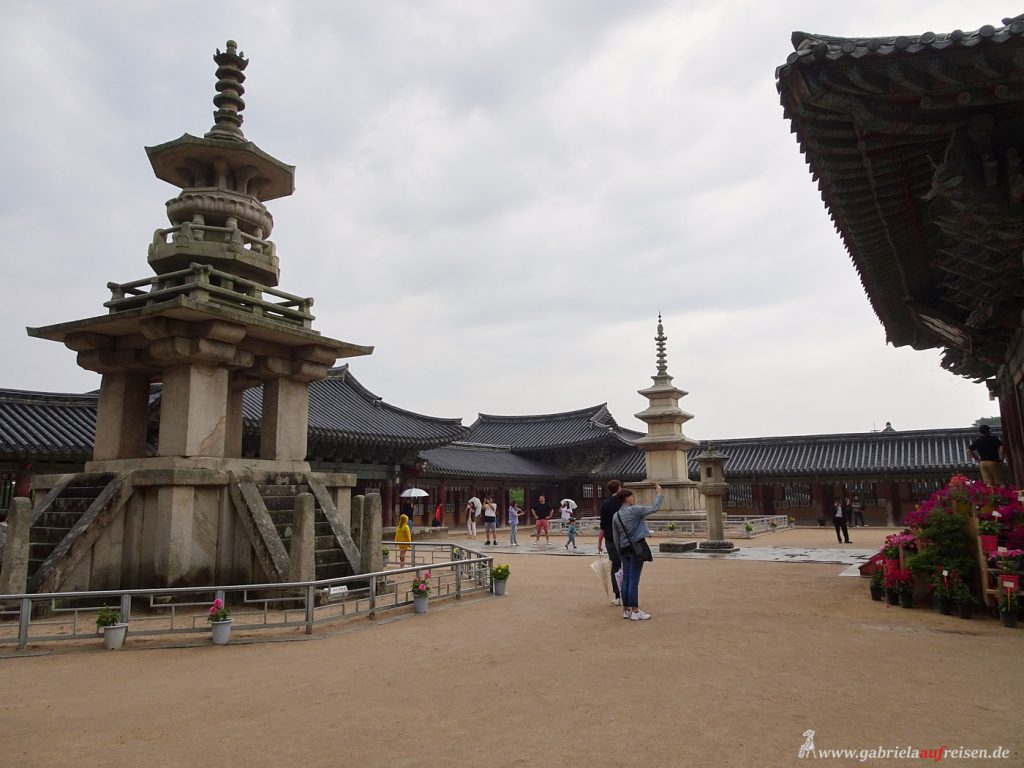 How good that we start early, so in
Tumuli Park
we have the volcano cone-shaped burial mounds, which were also piled up in the 6th century, almost to ourselves. So far only two of them have been opened and scientifically studied, one is reserved for science, the second one can be entered. Here we find replicas of the most important finds and it is shown how the excavations were made in the1970s. Archeology that was completely unknown in Korea at the time.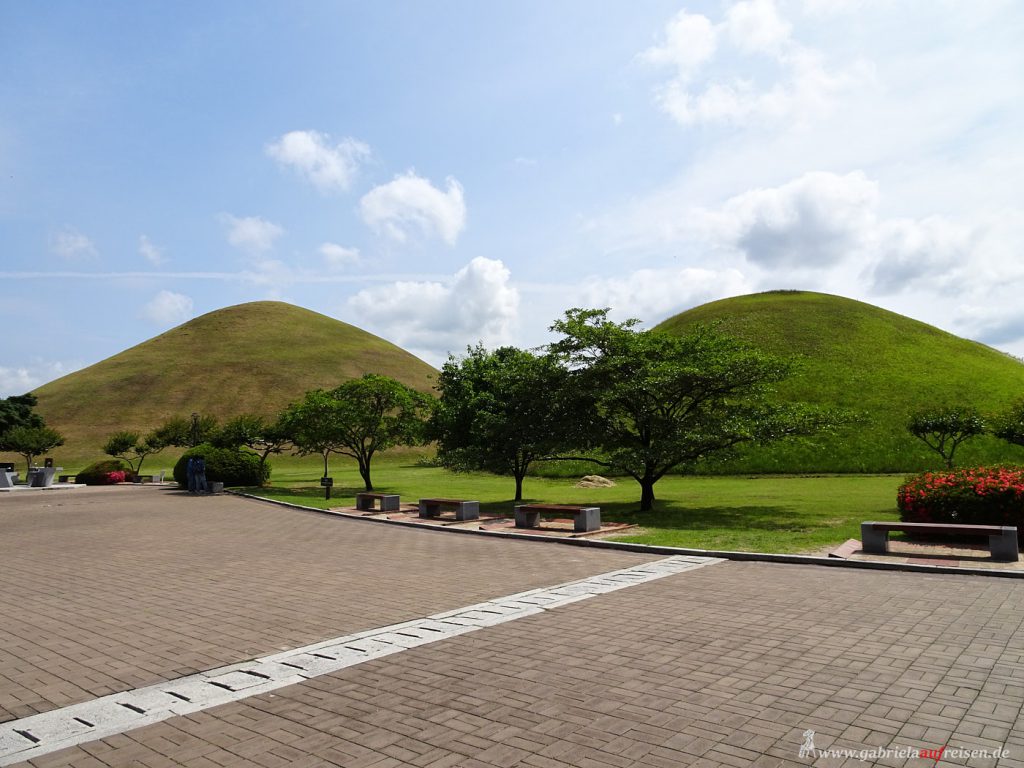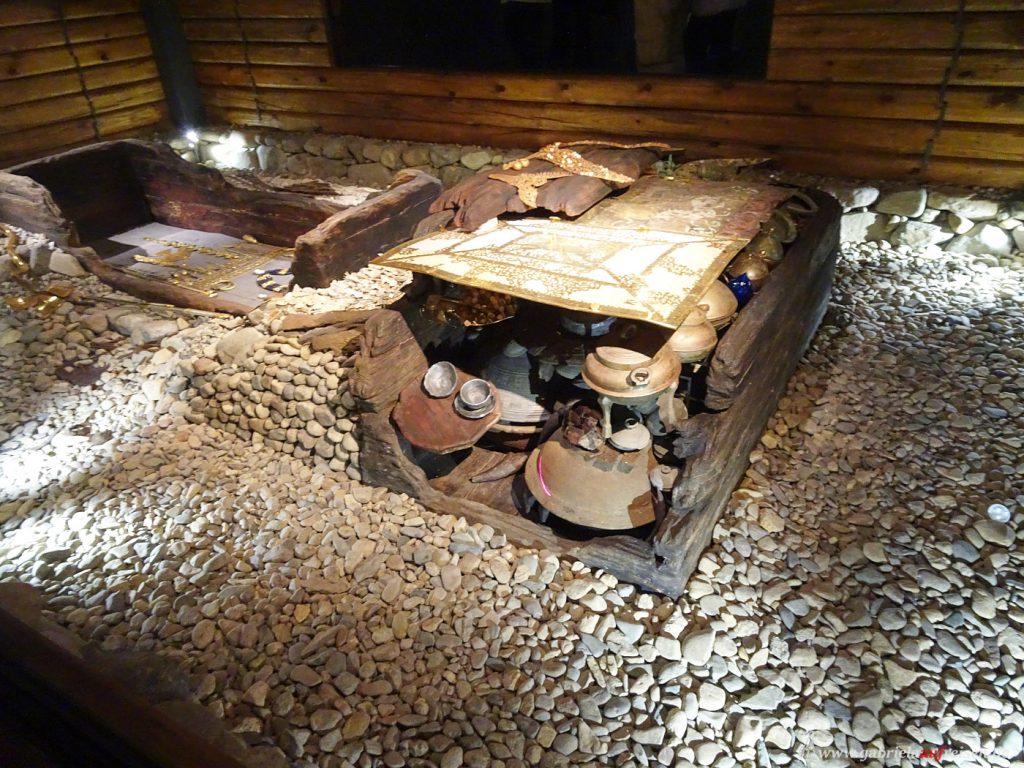 After a short coffee break we go to the oldest, still preserved Asian observatory.
The Cheomseongdae Observatory
is an UNESCO World Heritage Site in Gyeongju and was commissioned in 634 by the first queen of the Silla-Dynastie. It is almost 9 m high and also preserved in the original. Unfortunately, in recent years it has tilted to the side, like the Leaning Tower in Pisa. This probably comes from heavy traffic uin Gyeongju and a slight earthquake that occurred here some time ago. All around are many more of these huge volcano cone-shaped graves.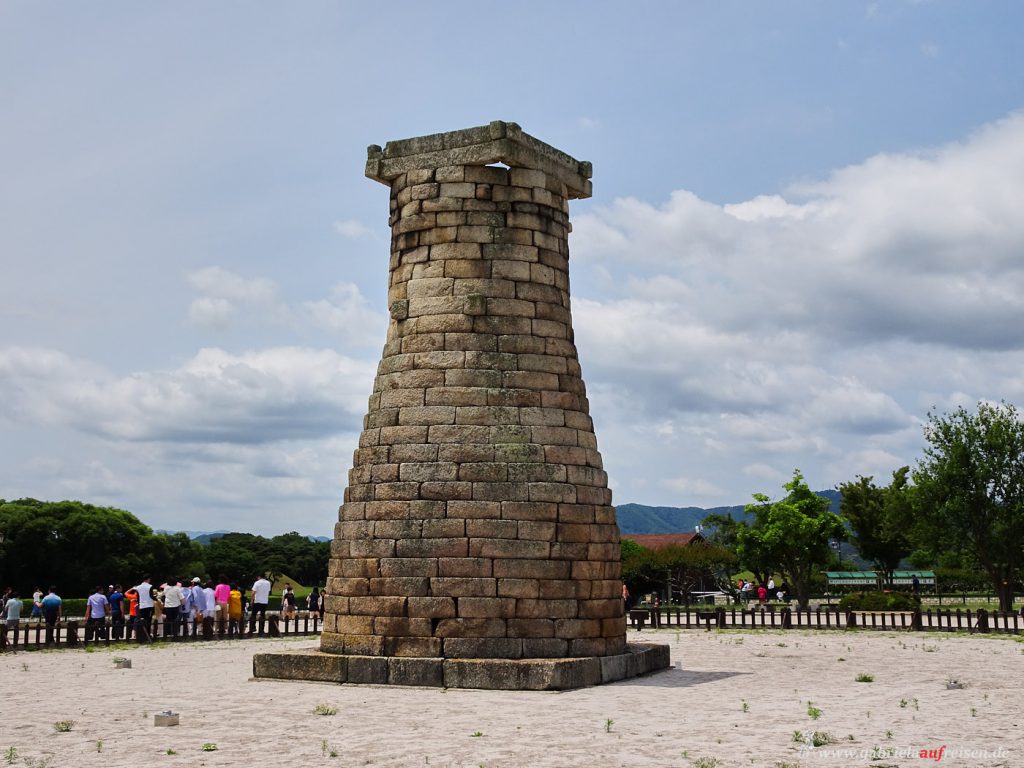 From here it is only a short way to the excavations of the
Wolseong Royal Palace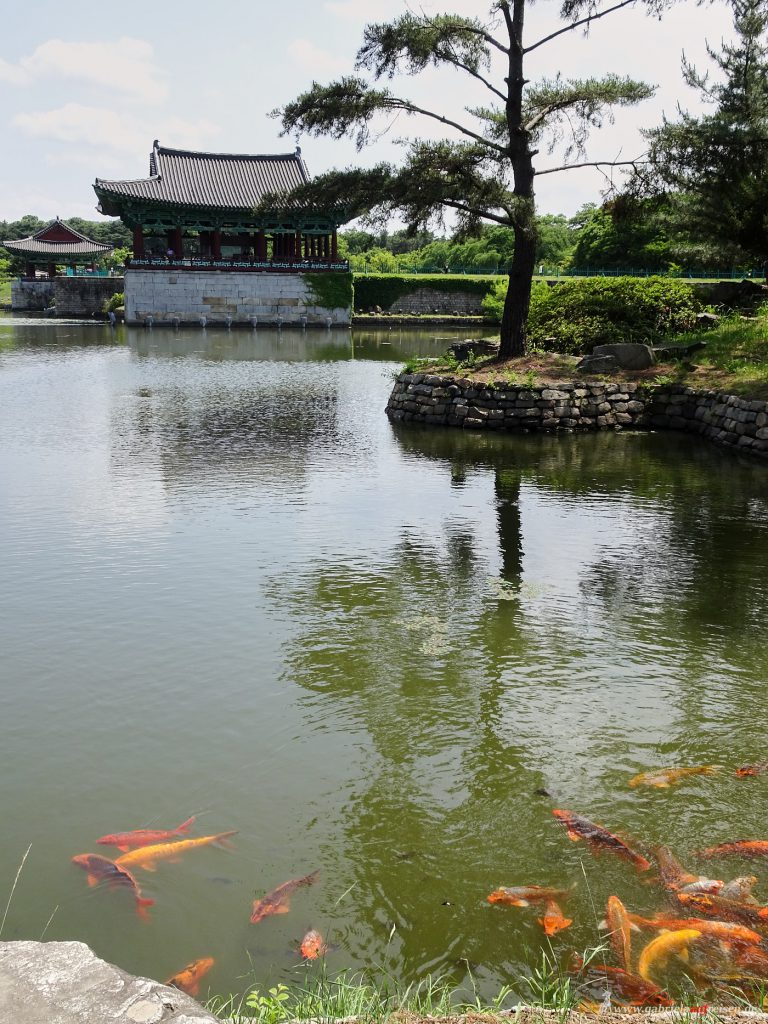 The whole complex here in Gyeongju had probably been designed for representation of the king of the Silly Dynasty and as a summerpalace. Three buildings have been reconstructed as pavilions at the original squares. The buildings clustered along an idyllic lake, which transmits a lot of tranquility.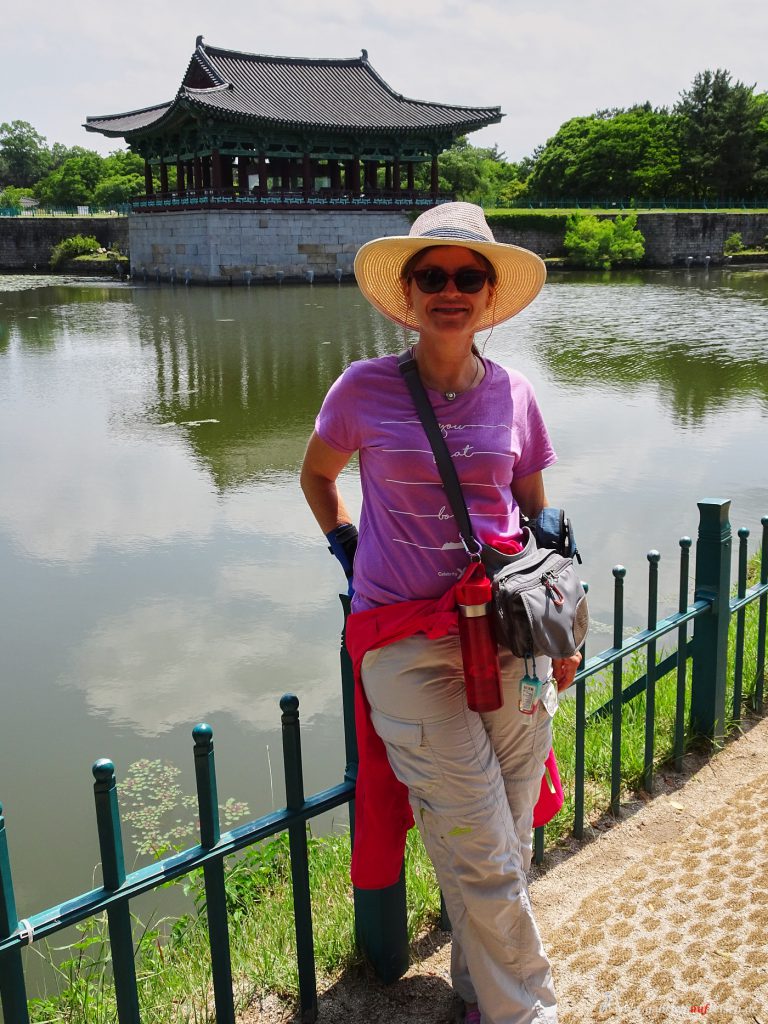 Along a lotus pond we leave the complex and cross the road to the
National Museum
of South Korea in Gyeongju. Here the finds of the excavations are exhibited in several buildings. Countless earthen pots, bowls and jugs were found. In addition, weapons and other military equipment, but also magnificent golden state insignia, crowns and a lot of jewelry.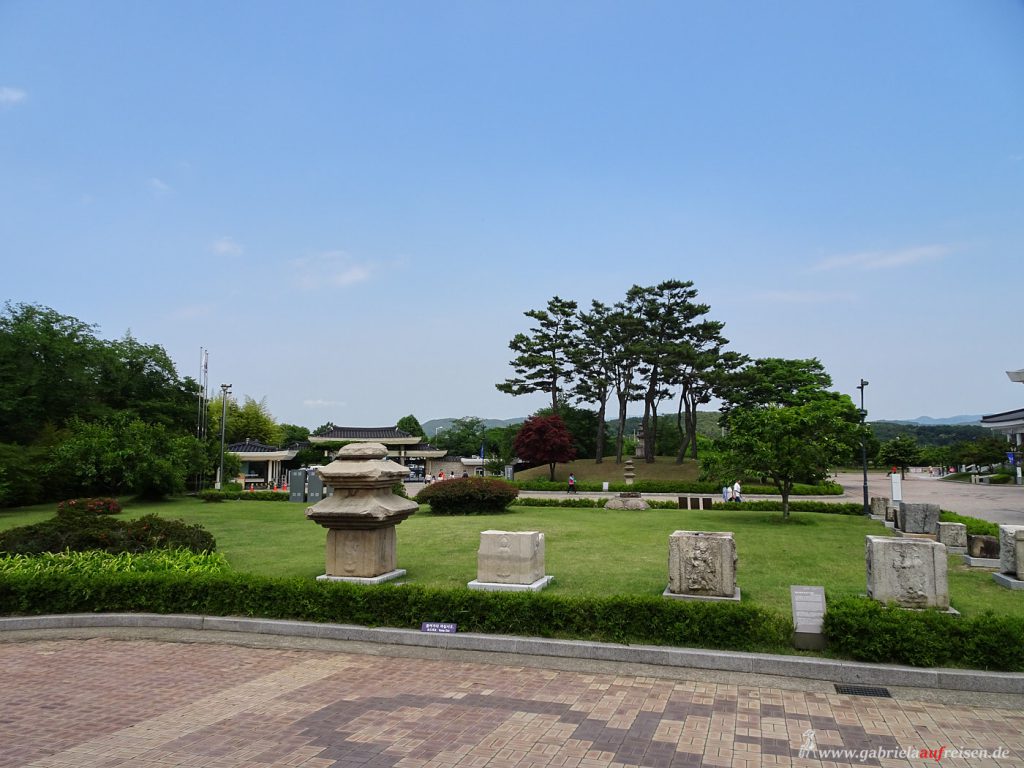 How good that not all the graves have been looted. So, there is a lot to marvel at.
Tomorrow we will head form Gyeongju north to Seoul.
Do you come with me? Then subscribe to my newsletter and follow me on Facebook, Pinterest and Instagram. Here you´ll always find new pictures and news of my travels. Thank you for your "like" and your comments!