Travelling through Yunnan, a Chinese province
With my clients I'm on a Gebeco (that is a German tour operator, specialized in cultural holidays)  trip through southern China.(Hier entlang zum deutschen Blog.) In the past year I have already blogged several times about this journey. Here now comes a little more of it, the rice terraces in Yunnan: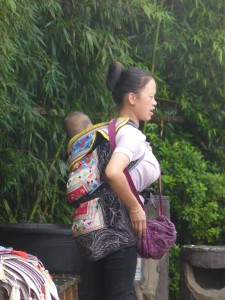 In Yuanyang,
located less than 200 kilometers from the Vietnamese border, we stay at the Yun Ti Hotel, the best hotel in the old town. I am again very happy that I took along a fast inflatable trekking mattress. Already during my last visit to China, I learned that the Chinese like to sleep hard. They would have enjoyed this bed, it's hard as a board. My mattress makes sleeping bearable.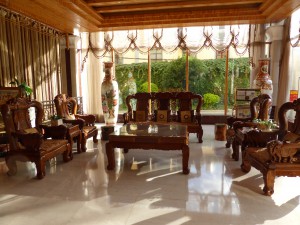 We get up up early, because today our drive to Kunming will last around 6 hours. That´s a long one…
For the first time the weather does not cooperate. It's pouring and the mountains are covered with fog. No conditions to look at the famous rice terraces, which are also a UNESCO World Heritage Site.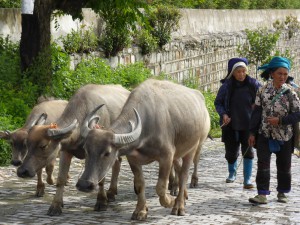 The rice terraces
Nevertheless, we drive off. The road winds along the mountain. Hardly can we see 20 m ahead. Again and again our bus driver must avoid oncoming vehicles or water buffalos. We do not see rice terraces. Then the clouds open up briefly and we have the first overwhelming look down. So much green. We are about 1700 m above sea level and we do not stand on top of the mountain.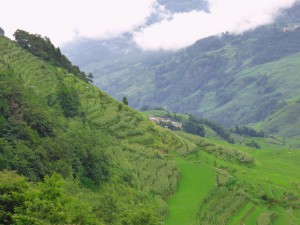 The mist disappears more and more, only the peaks are wrapped in clouds. None of us can resist the sight. Countless numbers of terraces are cultivated all along the mountainsides. All are planted, not only with rice, also corn and vegetables can be seen. (This way to a short film.)
This sight is tranquillizing and we are all silent. A very peaceful atmosphere is coming up. How much work were put into these terraces, generation to generation has kept them in order.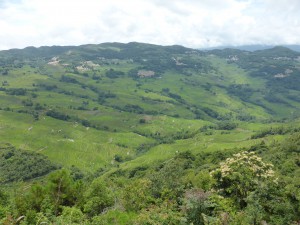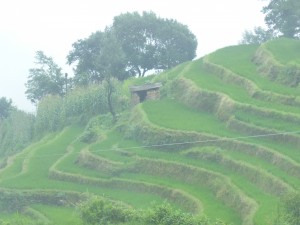 How much endless trouble did it cost to remove the trees and bushes on the mountain slopes and to flatten and cultivate them.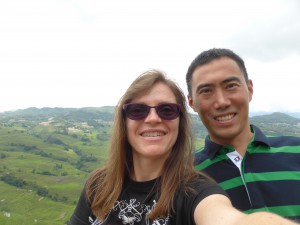 About 300 rice varieties are grown here, worldwide there are over 8,000 species. If you look closely, there are different shades of green, also an indication of the different varieties of rice. For lunch we try red rice and typical peasant dishes. Very tasty, then we get on our long drive back to Kunming.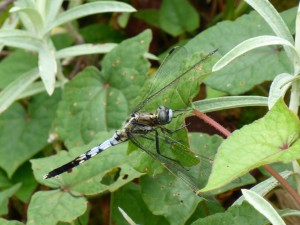 You always get first hand information about travellling on my facebook site and on instagram. See you there and I would be happy if you leave a comment!