I am still in southern Italy with my customers. Today we´ll leave Puglia to visit the neighboring province of Basilicata with the famous town of Matera and the city of bread, Altamura.
This post contains unpaid advertisement and affiliate links.
After a two-hour drive, my customers and I arrive in
Altamura
Already the sign at the entrance to the village shows why this place is so special. Altamura is the city of bread. The bread baked here is known far beyond the local borders.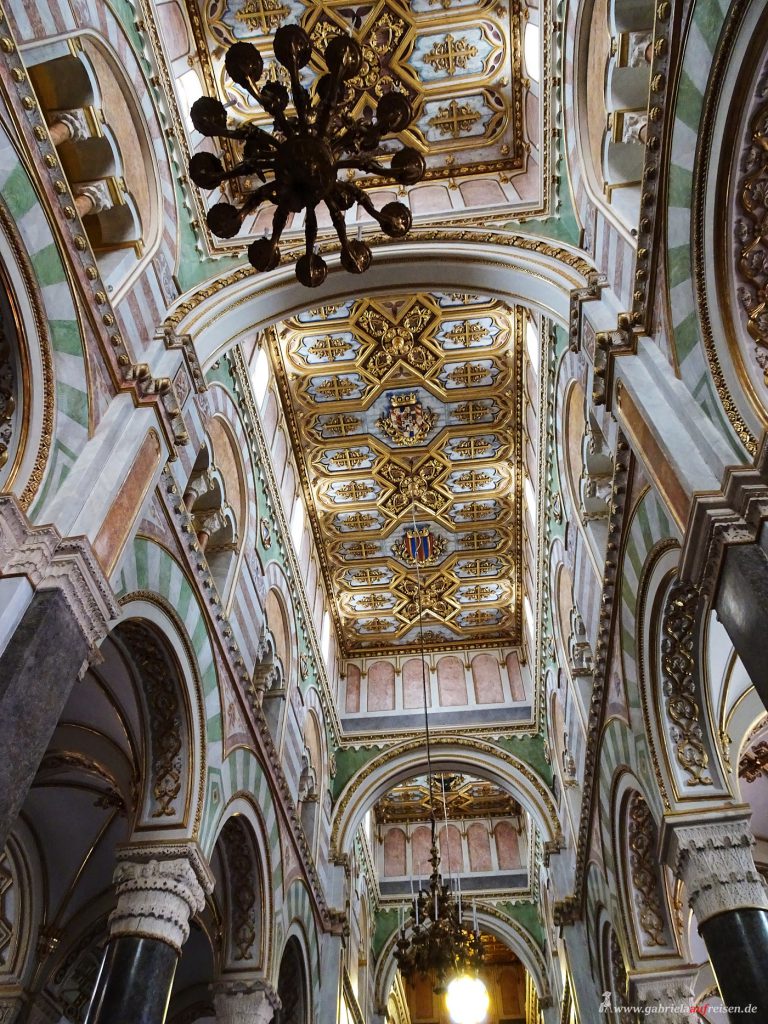 Before we can try it, we visit the cathedral. After the rather simple churches that we have seen in recent days, this church seems very cluttered and pompous to us. It is the only church that Emperor Frederick II has built.
Then it strikes 12 o 'clock noon and we enter in the old bakery Antica Forno di Santa Chiara, where we are expected for bread tasting. In a tiny alley there are a few tables with beautiful white table clothes, probably already quite old, and garden chairs in a small courtyard. Only a small sign points to the tiny bakery.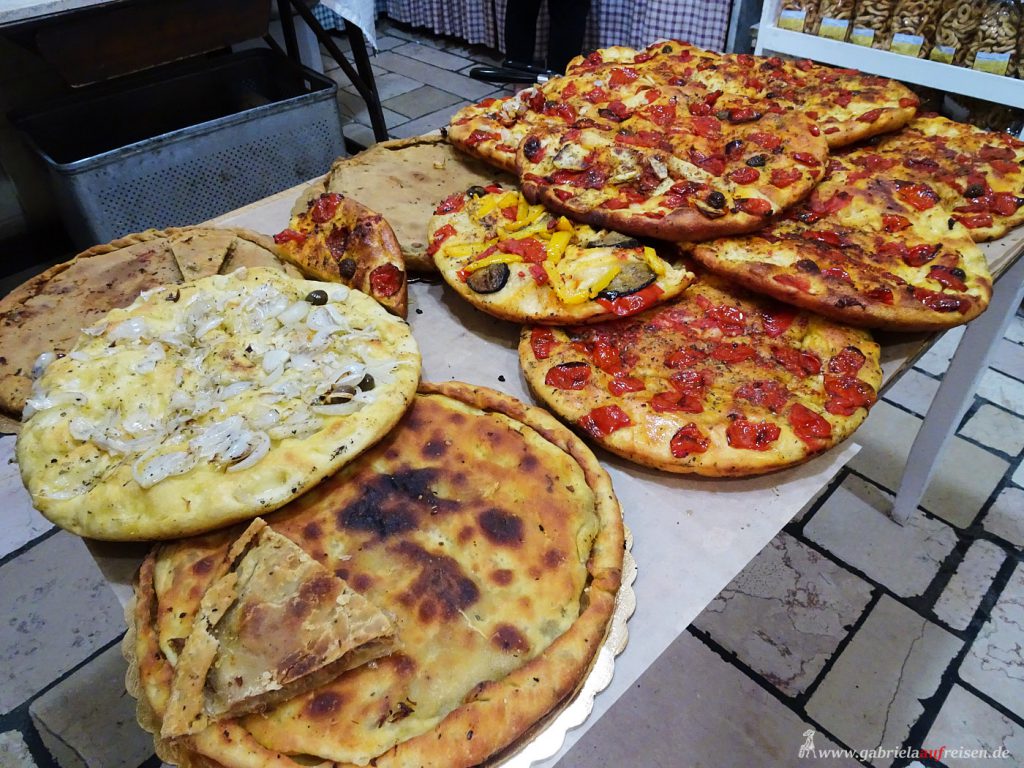 Iris, our guide, hands us the plates, glasses and large plates with different loaves of bread, the focaccia. One is quite crispy, stewed in delicious olive oil and topped with dried tomatoes and spices. Another one is soft and spicy; it tastes almost like pizza. Water and a red country wine, the Primitivo comes with the bread. Gorgeous! No wonder this bakery has been around for almost 600 years!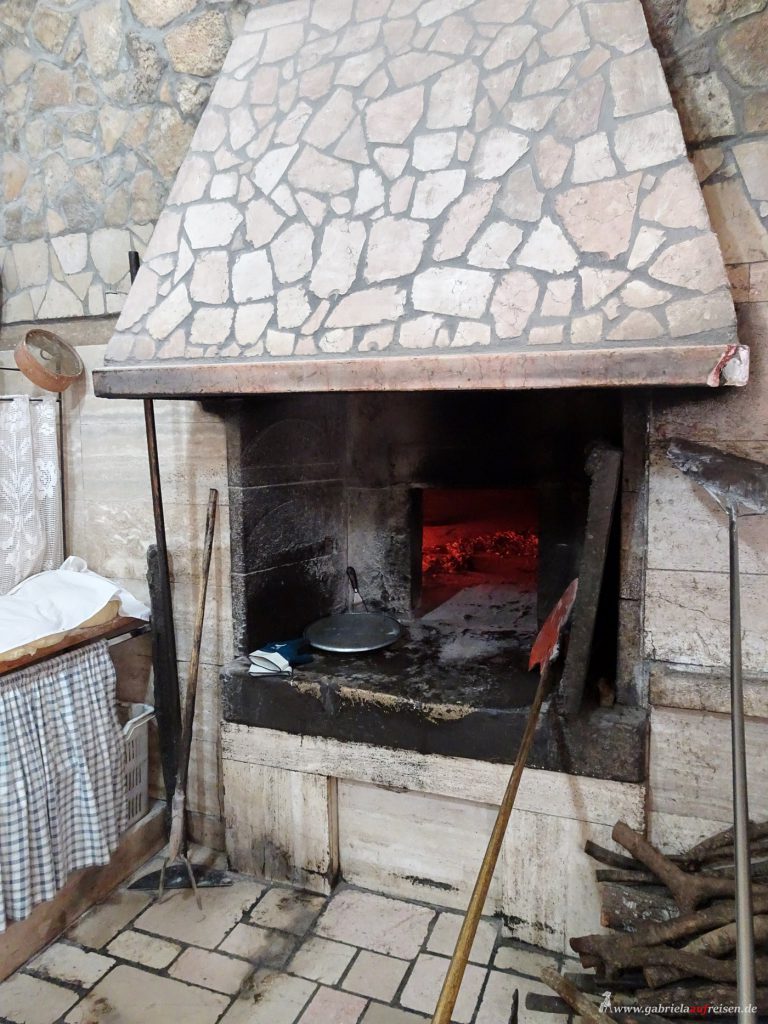 We are full, no wonder with the heat, the thermometer shows 30 ° C. But now come sweet treats, mostly made from the almonds growing here. No one can resist that and so some of us spent some money in the quaint shop with the wood stove, in which the loaves of bread are still baked today.
Then we move on to the European Capital of Culture 2019,
Matera
Once a dilapidated city with a lot of poverty, it is now a popular excursion destination.
What makes Matera special? It's the Sassi. Sassi? What is this, you might ask now. Translated, it means stones. Many houses are built of stone and that the place is located on a small mountain in approx.400 m height, can´t be the reason.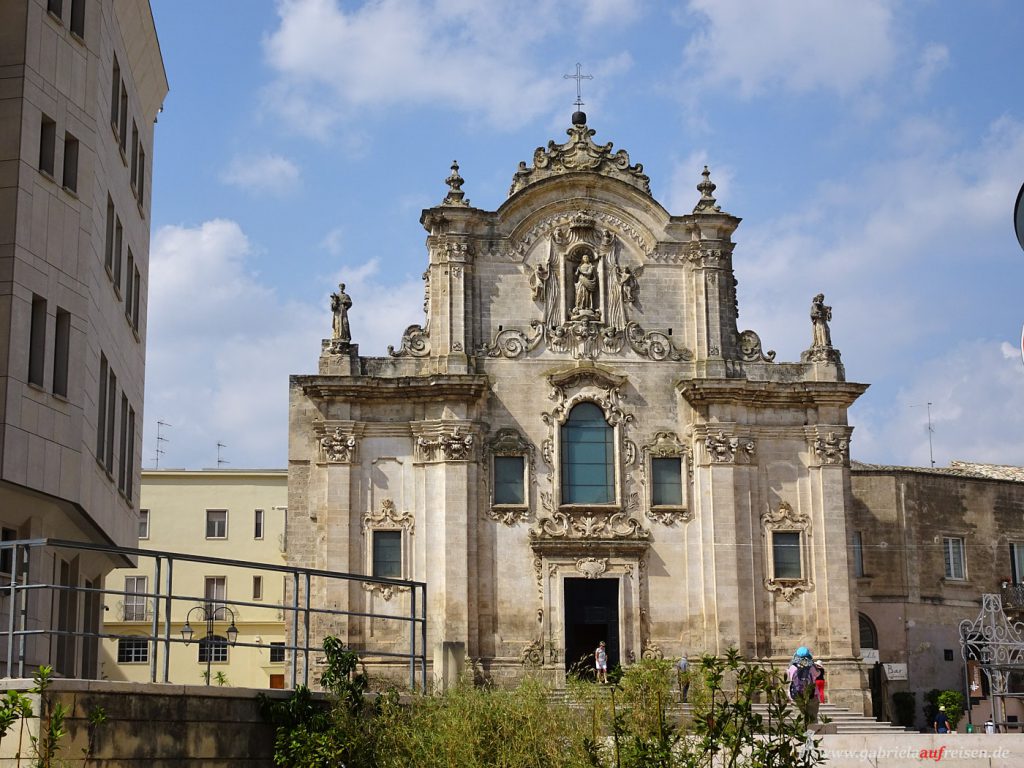 Our first stop is on an opposite mountain and we have a fantastic view of the old town, which snuggles into a valley basin. Further up, the buildings of the new town can be seen.
What is so special about Matera, however is, that for many centuries people have lived in housing caves here. They are partly of natural origin, partly dug into the rocks. The rock is very soft and therefore easier to work with. A small cave museum exemplifies how people lived in these cave houses. In the second half of the last century, people were forcibly relocated as the sanitary and health conditions in the caves were catastrophic. Infant mortality was 50 %, with hardly anyone reaching more than 45 years of age.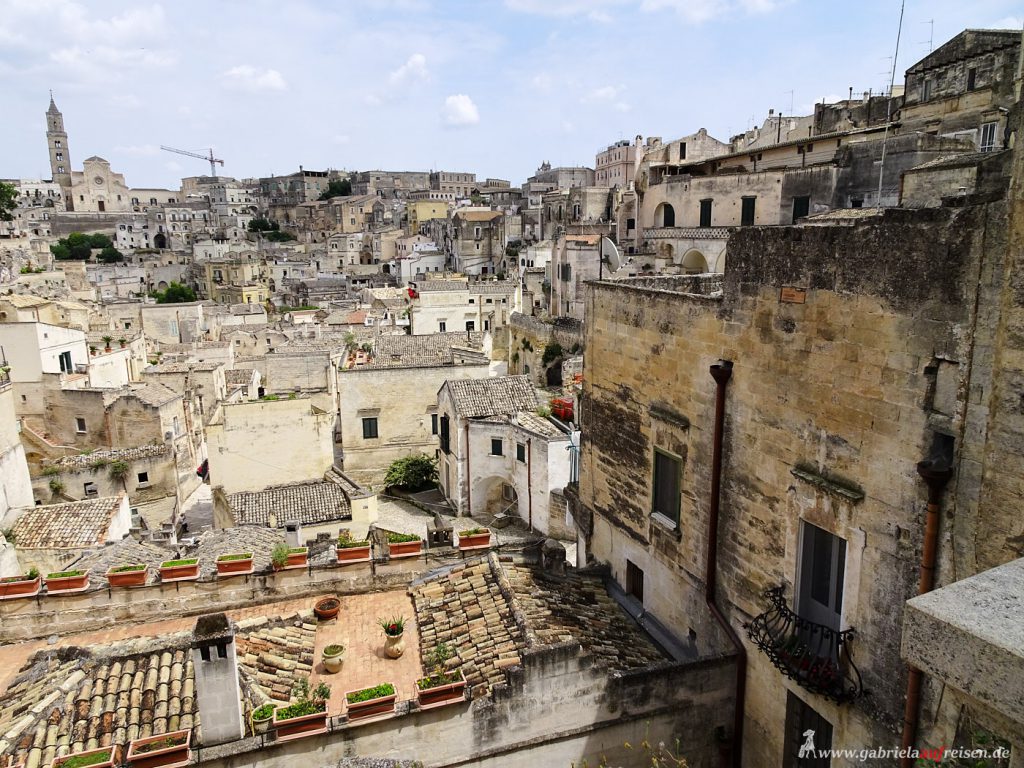 Today, the Sassi that are located narrowly in the valley, that means the old houses are in high demand again. They can be leased by the state, subject to the need to renovate and connect them to public services by the renter. At least you should be sporty, because it leads down only one street, most houses are only accessible via many stairs and uneven paths. So, put on sturdy, flat shoes to visit!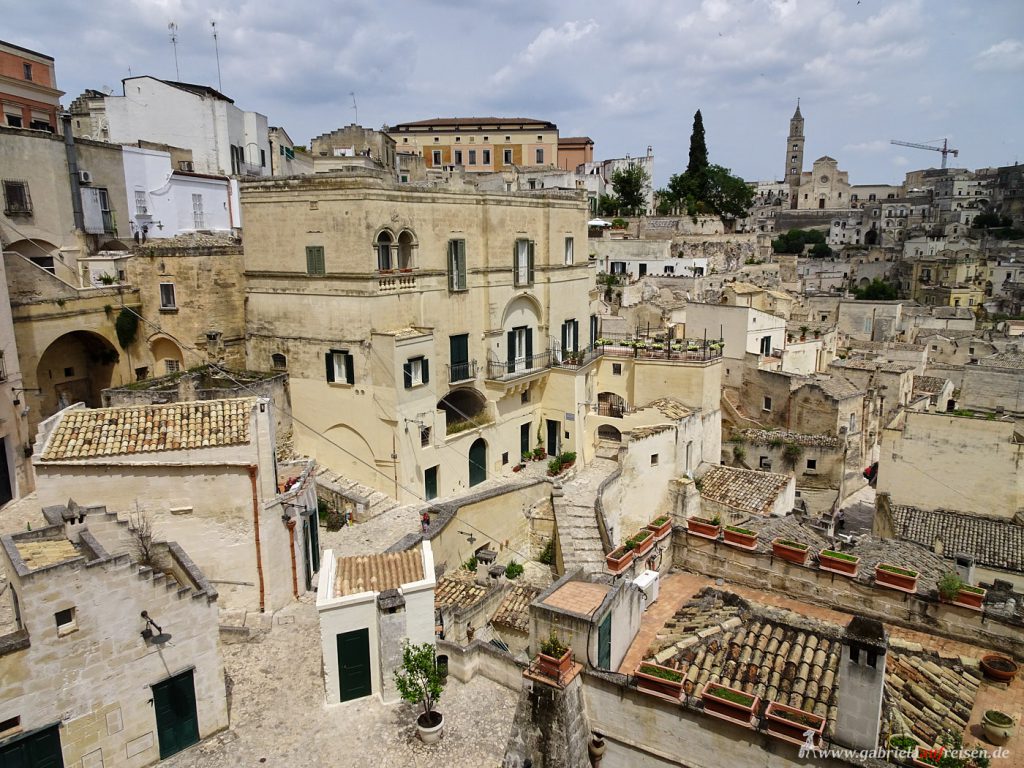 This year, the city will surely become much more famous and many tourists will come to visit. Hopefully it doesn't lower the towns´ slightly ramshackle charm …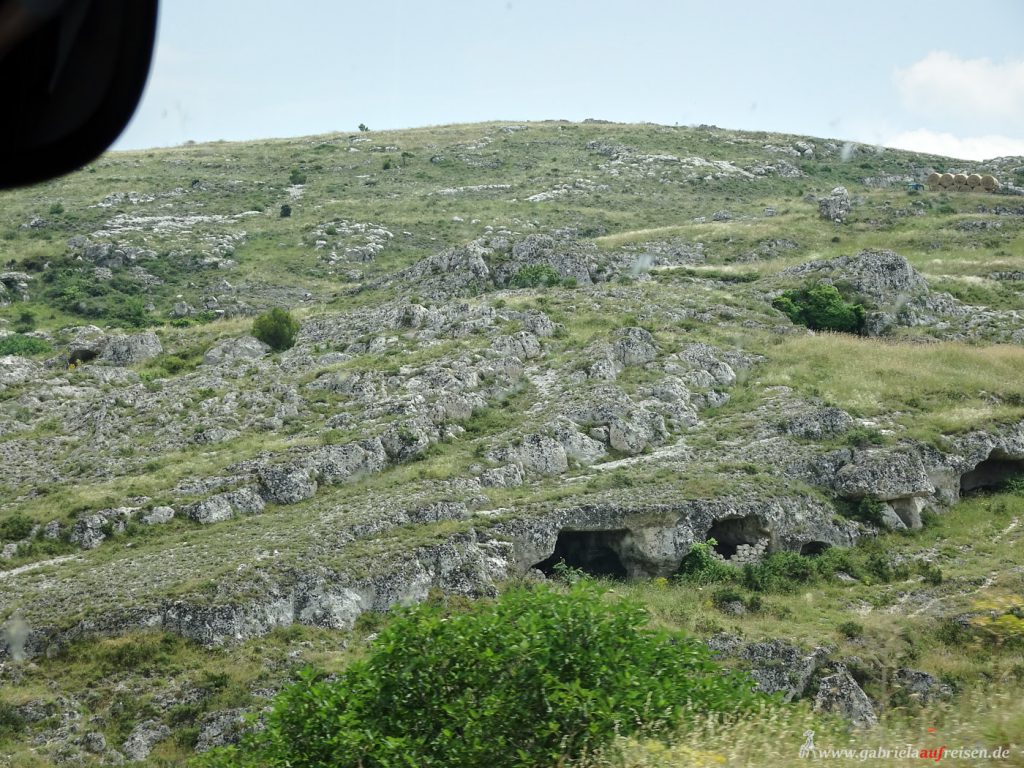 Thank you for reading so far! Maybe you want to read more written by me or see more pictures? Then just subscribe to my newsletter or check out Facebook, Instagram, Pinterest or Vero. Of course, I'm always happy about some "likes".