Autumn in Cape Cod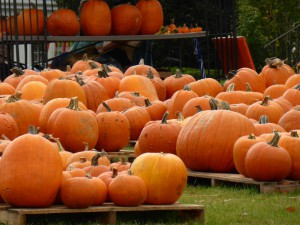 (die deutsche Version findest du hier.)
Before we go on board of the "Brilliance of the Seas" we like to have a look at the surrounding area of Boston, Massachusetts.
After a really short flight with KLM via Amsterdam, we might have had tailwind, we arrived in Boston more than one hour in advance.
It is the end of September and we expect the same weather conditions like at home (which is northern Germany). That means some sunny days, but not too warm and often some rain. We are totally wrong! The sky is of a brilliant blue, the sun does its best, so we take our rented car,  and off we go south. The warm jackets we put directly into the trunk.
We try not to take the highway, so we take the back roads to have a better look at the area. Lots of houses are surrounded by huge estates. It´s very green here and not only green, the broadleaf trees got spectacular colors. Indian summer has already started.
We are so lucky to see this natural spectacle! In one of the small villages we have a short coffee break in the sun.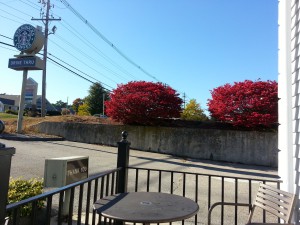 We would like to stay a bit longer here in the sun, feeling the warmth on our faces but we are very curious about our B & B in West Yarmouth on Cape Cod.
For me, the peninsula Cape Cod in Massachusetts looks like an appendix on a map . A big one…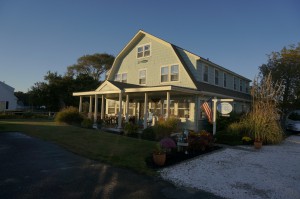 Our mobile navigation system is well programmed and shows us the direct way to the "Inn at Lewis Bay", a blue colored wooden house which is nearly 100 years old. From our room we can see the blue ocean.
We are very early, so we take the short walk to the sea shore. We seem to be alone here, nobody else is to be seen and only one and or two sea gulls take a look at us. We might be a potential food source. We enjoy the mild and still warm air, have a break on a wooden bench and admire the ocean that looks as smooth as glass.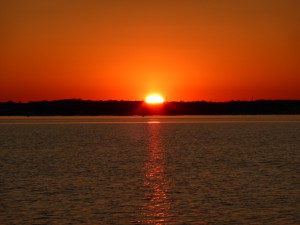 Now the sun sets in unbelievable colors which doesn´t look real, but who could have colored the sky like this!
As soon as the sun is down, we notice that it is autumn already, it´s getting chilly.We start to get hungry.
We decide on fish and we are lucky to get a table at Captain Parker´s Pub. The clam chowder, a very creamy soup is absolutely tasty.
The next morning starts with a bright blue sky. Teresa, our host, pampers us with a delicious breakfast.
She offers us here bikes and we drive on to Seagull Beach.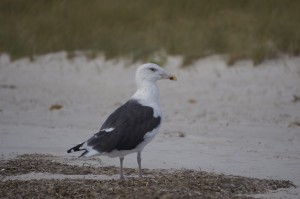 It is so warm that t-shirts and short trousers are enough to wear. Nonetheless the beach is deserted. Only a handful of other people are here. Where are the others? Even the houses that are built directly at the beach look vacant. The scenery here looks very similar to one of the German islands, called Sylt.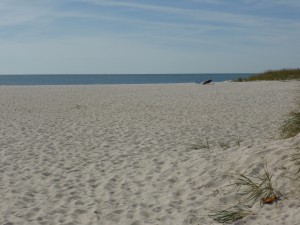 We kick off our shoes and enjoy the warm white and soft sand under our feet. I try some steps into the water but that is already quite cold.
We see lots and lots of horseshoe craps that were washed on shore. They look like the trilobites that are extinct for millions of years. What happened that they were all washed up here? The seagulls are happy about it and feast on them.
In the afternoon, we are very lazy, enjoying the sun on the veranda, happily swinging in the rocking chair. Teresa even provides us with cookies and sodas.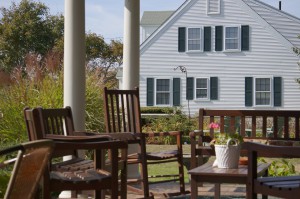 The next day is equally nice and we decide to go on to Provincetown which is situated at the end of the peninsula. The drive goes through villages and forests. Often we see deserted beaches; these in Provincetown are amazingly long and white. How might it look here during summer and vacation time? Now we see only very few people at the beaches, some families let their kites fly.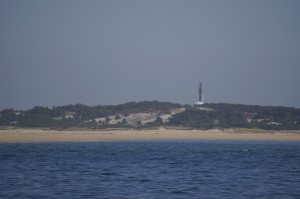 We take a stroll through the town, which has lots of nice little shops in the narrow streets. Spontaneously we decide to have a whale watching tour. The season is nearly finished, but as they tell us at the Dolphin Fleet, there should still be some in the bay.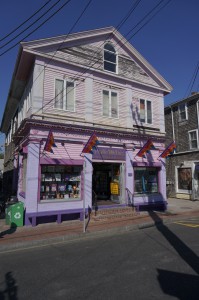 Now the sun is really hot and I buy some suntan lotion. I haven't thought about that at home that we could have nearly 30 °C here.
The boat trip starts. We are lucky to get a nice seat on the sundeck. It was very wise to put on the sun lotion. Some of our fellow passengers get very red in no time at all.
The boat is quite fast; on our right hand side we see the shore. Than we pass the lighthouse. We enjoy the sea breeze and the salty taste on our lips. We listen to the explanations about the whales that can be seen in this bay. Suddenly the boat stops and everybody runs to the left. A whale showes up. We see him blowing, than he is diving again.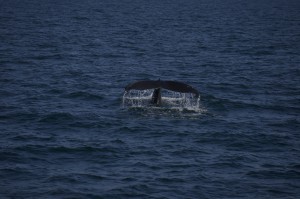 The captain knows this whale by his characteristic fluke and tells us that it is a young male humpback whale. He shows up and dives down several times. Than the time is over, we have to go back to Provincetown.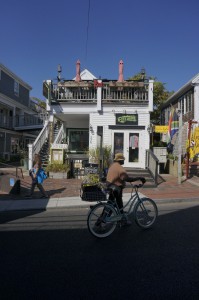 I´m already hungry, so we decide on a small restaurant in a back street. It´s still so warm, that we can sit outside and enjoy our meal of fish and lobster.
We are totally amazed about Cape Cod! Such a beautiful piece on earth! And it is so easy to reach from Boston. If you like this peninsula, you would like our German island Sylt as well.
We´ll come back, but only in the Off Season!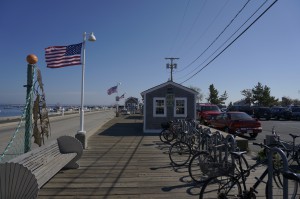 Would you like some more information, up to date news or more photos? Like me here!