Indias old caravan city Jaisalmer and the dromedaries
It is winter time here in Germany at the moment, the cold winds blowing around our house. (Zum deutschen Blog.)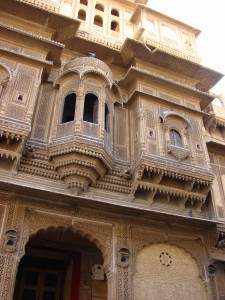 This is the right time to think about the trips I made to visit warmer countries. One of the most fascinating trips was definitely to India.
I still rave about his one special occasion during the trip.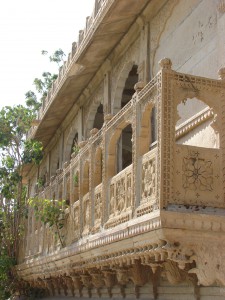 We didn´t visit any nice buildings or explored any kind of museum during these few hours. With our bus we drive into the desert, which is not far away from Jaisalmer, where we stay for two nights, as the environment around the old caravan city is very spars and desert like.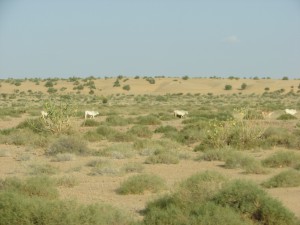 Today the day shall get a romantic ending. We start late in the afternoon.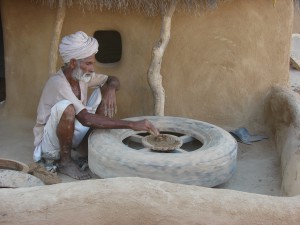 The bus stops at a small community in the desert. We get a very friendly welcome by the people of the village.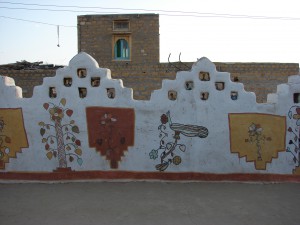 Our "desert ships", the dromedaries are already waiting for us.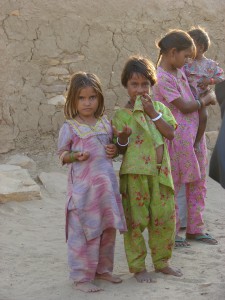 With and on them we want to climb on top of the sand dunes to enjoy the sunset. The sky is not all that clear but it should be enough to see the sun setting.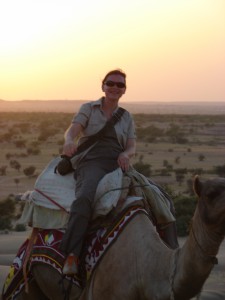 The air is very smooth, no longer hot at all. The light gets mild, perfect to take pictures. At the moment I am not able to enjoy the sight that much, as I try not fall down from my swaying mount. But as soon as I get the rhythm of its walk, everything is fine.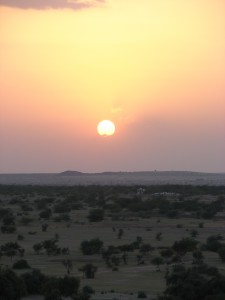 On top of the sand dunes our animals sink down on their knees and we can dismount.  A glass of champagne would definitely increase the romantic atmosphere, but a bottle of water must do.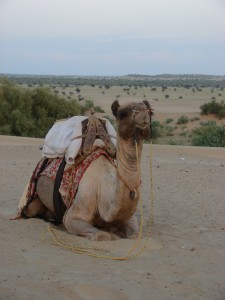 The sun sets in many red and orange colors, soon only the chirping of the insects can be heard. All are absorbed in the contemplation of nature.
What happens then we didn´t know. As soon as the sun is gone behind the horizon , a full moon rises! The moon is totally bright against the dark blue sky.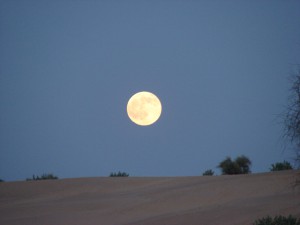 Even the most unromantic person should notice what a touching moment that is. What a pity, our guides want to leave the dunes, as they down want to descent the sandy hills in absolute darkness.
So we mount our dromedaries and let them bring us down to the bottom of the dunes with their swaying walk.
That really was a romantic ending of an already nice day in India!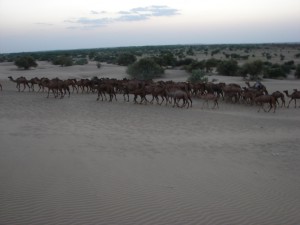 You´ll like to read more of my trips, get information or want to see more photos? You are very welcome to "like" my facebook site or my instagram account. See you there!