Toilet fee in a different way.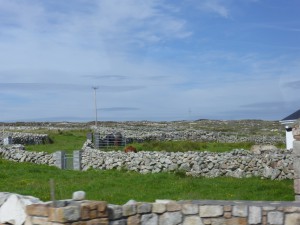 Again I´m on a trip with some clients. This time it´s not too far from home. We are in Ireland. I suppose everybody has a more or less clear idea from Ireland; and I´m absolutely sure that it has something to do with the color green.
This post contains unpaid advertisement and affiliate links.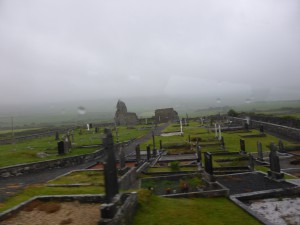 That is right. But Ireland can be very barren and stony as well; and desolate…
We have already spent some days in Ireland. We see a lot of the beauties of the landscape and of the culture. Our last tea break, an Irish Tea time, we had at Kylemore Abbey, now we are on our way to Galway.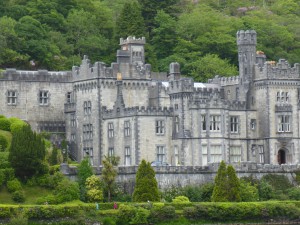 But there is one problem, if you drink tea it has to come out again…
Through the windows of our bus we see a lush green area, fields, meadows, stone walls and some lonely houses. Sometimes the road is quite rough which doesn´t improve the situation at all. It makes it worse and our next hotel is at least one hour drive away. There is no rest house on this country road, which are also very rare at the highways.
Solutions?
A very tiny village comes into sight. We see a neat white inn. Could this be our rescue?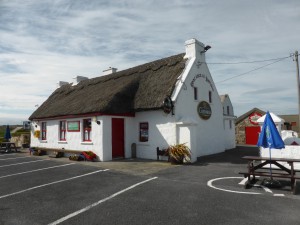 Our bus driver is very willing to stop. The parking lot in front of the inn is empty; everything looks closed. It is early afternoon, not the right time to go into a pub.
The door is closed.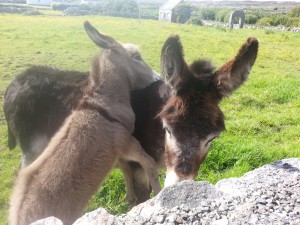 Only a donkey mum with her foal greets us from an adjoining meadow with a loud shout, sounds like "hee haw". The foal runs around it´s mum that is curious and come to the fence. Does anybody have a sweet treat for the animals? What a pity, nobody has got a dry piece of bread or some candies.
Women power
At this moment the pub door opens just a bit. A grumpy looking man puts his head out. He looks around and disappears very fast into the dark pub. He leaves the door ajar.
Our oldest fellow traveler, an old lady of more than 80 years is the bravest of us. She opens the door just a bit more. There comes no protest from the inside. That is good! But it is still very dark ; only a corridor is to be seen. Courageously she steps inside, followed by likewise brave ladies. What could one grumpy man do against a superiority of four stout-hearted women?! And there come more!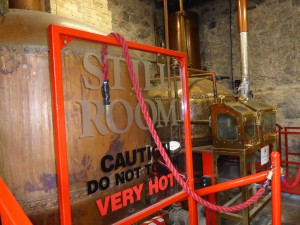 We go around a corner into the bar. Everything looks very gloomy. The interior is made of dark wood, probably colored by decades of turf fires and smoking pipes. He stands behind the bar. Only some bottles, the tap for the Guinness and some glasses are to be seen. Very Spartan.  Nobody brakes the silence. The first woman of us disappears around a corner into a very small but clean cabin.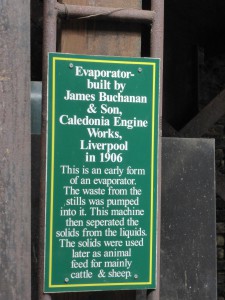 What a strange situation! Just using the washroom and then going out we don´t want to. That is impolite. A toilet fee?  He doesn´t say a word. So the first of us thinks about her good manners and good taste and orders a glass of Irish Whisky for all of us. Whisky is always ok here in Ireland.  We have already visited some distilleries here in Ireland and always got a taste of it.
There we see a small smile in the face of the pub owner. Surely there are not too many German women who come into his pub and order a whisky for all, just to test the washroom facilities.
Our bus driver and our guide are wondering why ten women went inside the pub but none comes out. Does this pub swallows up women?
No surely not! We have fun, wait until the last of us is finished and savor our afternoon whisky. Somewhere it must be after 5 o´clock…
Relieved we take our seats in the bus and enjoy the rest of our trip to our next hotel. Even the sun comes out. Ireland is so beautiful!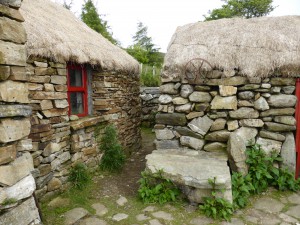 You like some more information, news, photos? Join me at Pinterest, Instagram and Facebook.
You like Ireland? You might like to read something about Scotland, too? Then go this way!