One night in Bangkok, unplanned
(Zur deutschen Version.)We have planned to stay five nights on the Thai island of Koh Samui. Getting pampered a bit and just relax. So I have booked a night flight with Emirates from Hamburg via Dubai to Bangkok. From there on with Bangkok Air to Koh Samui. That´s the theory.
At first everything goes as planned. We even are lucky to get an exit seat. So we can stretch out for the night.
In Dubai we got about 4 hours stopover time. The airport is quite empty.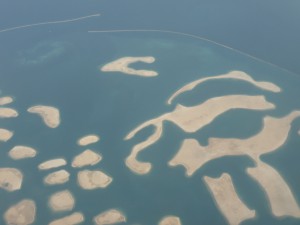 Nature is calling so I look for a restroom. After finishing my human wants the little cubical content won't leave me out. The twist lock turns in both directions but nothing happens. On second sight I notice that the screws of the lock were already manipulated. Very well…!
In the background I hear a bit of shattering. I hope it´s one of the friendly staff. I try my luck and call out for help. And "the lock is broken". I hope my best.
The lady comes for help, but she can´t open the lock from the outside. She tells me to wait (would I go away??), she will call for help.
What a nice place to get locked in… Is my husband already wandering where I am?
The lady comes back and tells me in broken English that help is on the way. I ask her to tell my husband what happened and give her his name. Then I spell out my name, just in case…
Nothing happens for a while. I hear some voices then nothing at all. Did they forget about me? Not even the screwdriver that I asked for is coming. Otherwise I would be already free again.
Then some more voices, this time male. My rescue?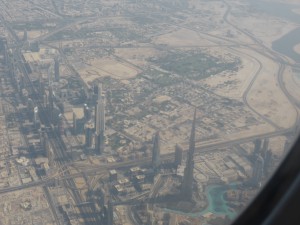 One asks me to get away from the door. Sure I don´t stay right in front of it, but there is not too much space in this cubical. Next thing I see a kind of crowbar sticking out. They pull a bit and the lock is open and the door as well.
Three men look at me a bit dumbfounded. What do they expect? A woman still doing what must be done on a toilet? I have no idea. I thank them and try to get out as fast as possible.
In front of the restroom a man was waiting for me with a clipboard, asking me how I feel and where I come from. Is the country of origin important when someone asks for help?
Outside Dirk, my husband, is waiting. Grinning like a Cheshire cat. "Don´t explain anything, you are the number one topic of conversation here. First all ladies got evacuated, then the restroom was closed and only then men were aloud inside.
Now I have really earned a good coffee!
That I get a Starbucks and the biggest ever seen croissant. I t seems so that in Dubai everything must be a bit bigger than elsewhere.
Reconciled again I would like to do a bit of shopping, which seems to be a good thing today, as most things are 20% off.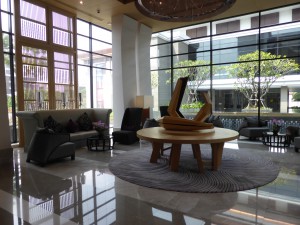 But time is flying so we better get to the gate.
The A380 of Emirates is filled quite well but is late. That is not good as we have not too much time for changing flights in Bangkok and it´s anyway the last flight from there to Koh Samui at this day.
Finally the aircraft is moving towards the runway. It stops again. One airplane after the other passes by. Then an announcement is to be heard. Due to some technical problems we have to wait for a while. With one hour delay we depart.
Actually we are fast and arrive at the scheduled time in Bangkok. We have to rush to the other gate. After 5 minutes we see a sign, 950 meters to the gates for the departures to the islands. You should be in good condition for these distances here. There are moving walkways, but as long as people don´t walk on them we are faster while walking on the side.
Out of breath we arrive at the gate in time. What is written there on a small crumbled piece of paper? "Today all flights to Koh Samui cancelled due to smoke". Are they kidding? The whole day long? In Indonesia the rainforest is burning and the smoke covers a whole area. That much I do understand. And what now?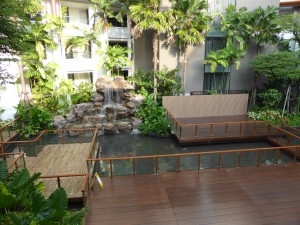 Bangkok Airways has rebooked our flights 24 hours later, which means 8.15 pm on the next evening. The lady at the counter tells me that they already did this in the morning. We got no hint while checking in in Germany or in Dubai. I can´t believe this so I call my office at home. My colleagues tell me that there is no rebooking in our reservation system, so they really did not inform us.
I am quite angry now. The airline is not liable for the smoke but I don´t like to be taken as a fool.
With us a young German couple is at the counter. They just told them to get their suitcases and come back tomorrow evening. And that´s what they tell us as well. Pardon me?? They want to get rid of us like that? I ask for the superior, he or she is not available here but outside, after immigration.
That won´t do, as soon as were are outside, nobody will care for us. So I get a bit louder. This is not okay in Asia, I know, but sometimes it helps.
It does, after a bit of negotiation they promise us and the young couple a voucher for a hotel, transfer and meals. With a staff member we get shepherded outside via the VIP exit, leaving all others fast behind us. Obviously all the others were sent away until tomorrow.
Outside we find a shuttle bus to the "Le Méridien Suvarnabhumi", some people are already inside. They also insisted to get a hotel for the night.
Gone our five nights in the Santiburi Hotel in Koh Samui. Only four, if we are lucky…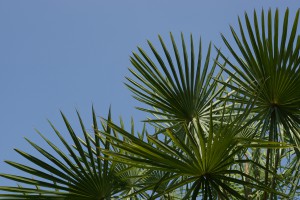 The "Le Méridien" is not far from the airport and really first class. That wasn´t our hoped for hotel for this night but it is a good replacement.
The four of us have a good dinner and get to bed really tired. This was a long and exhausting day.
The positive of this day: we got to know some nice people that otherwise we would never have met.
Do we really get to Koh Samui tomorrow? Or are there more upcoming problems? Read more of the story next week!
More pics and news are to be found on my facebook site or on Instagram.
Follow me!